Nortex Concrete Lift
&

Stabilization is a nationally recognized road construction company focused on lifting and stabilizing concrete roads and bridges using specifically formulated polyurethane foam systems.  Headquartered in Fort Worth, Texas, we have over 35 years experience working with polyurethane foam systems.  Nortex brings expertise and resources needed to handle projects from large statewide projects to small residential repairs.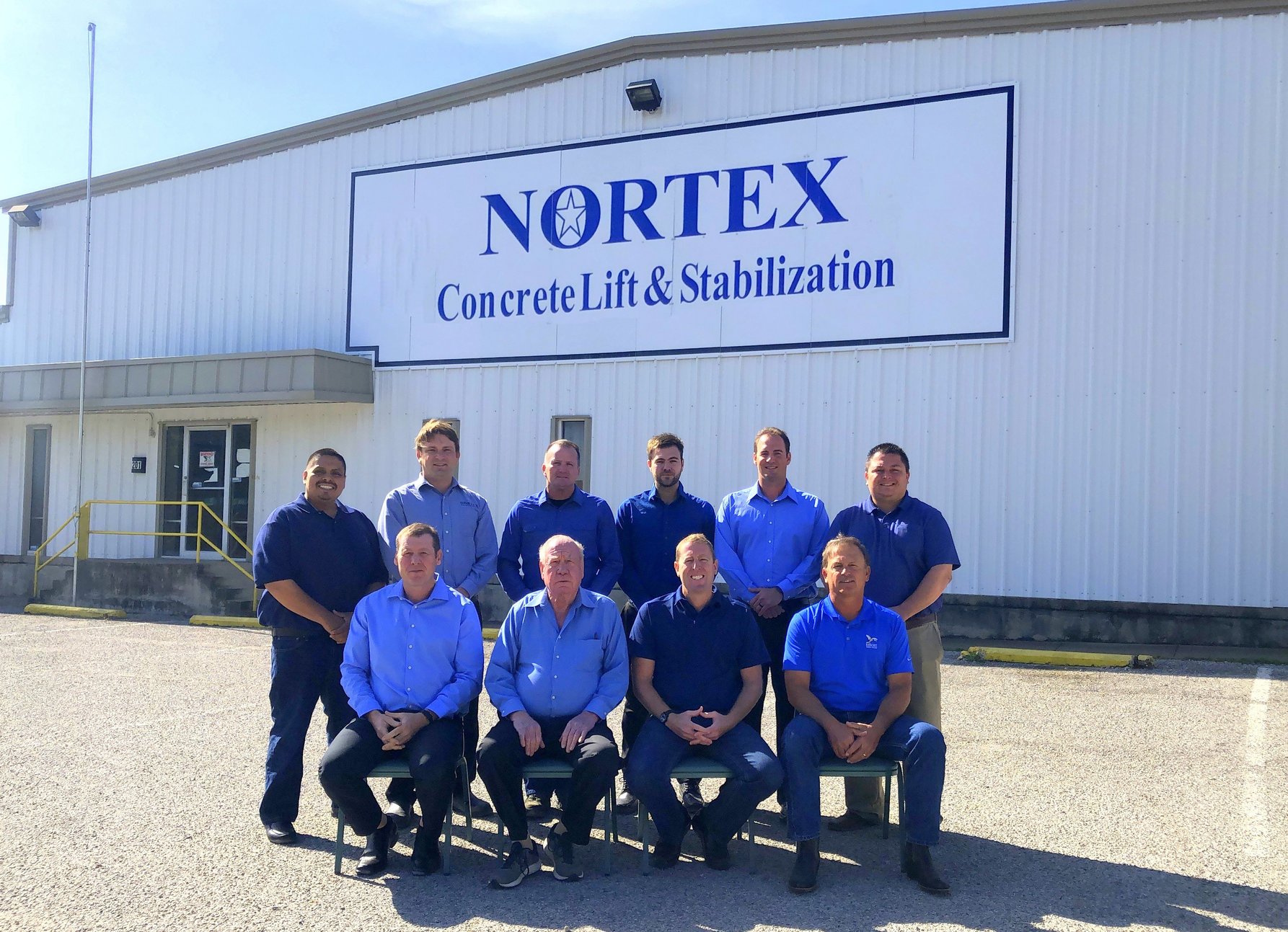 Top Row (Left to Right): JR Velazquez, Brian Simpson, Ronnie Hobson, Jacob McDonald, Casey DeRosa, Isaiah Lincoln                                                                          Bottom Row (Left to Right): Gary Franklin, Bill Franklin, Mark Franklin, Dave Simpson
Nortex Concrete Lift
&

Stabilization is contracted to service and support the maintenance needs of over 50 U.S. cities and 20 states.  Our fleet of equipment consists of 12 fully operational box trucks which are self-contained with all the necessary equipment to complete any size job.  In addition to repairing the problem, we are certified, equipped and prepared to set-up and maintain necessary traffic control.  
With our dedicated and knowledgeable team, Nortex Concrete Lift
&

Stabilization has successfully completed thousands of projects all over the United States and has injected millions of pounds of material under concrete pavement structures for repair.  Please contact us to help assist you in maintaining and preserving your concrete roads and bridges.